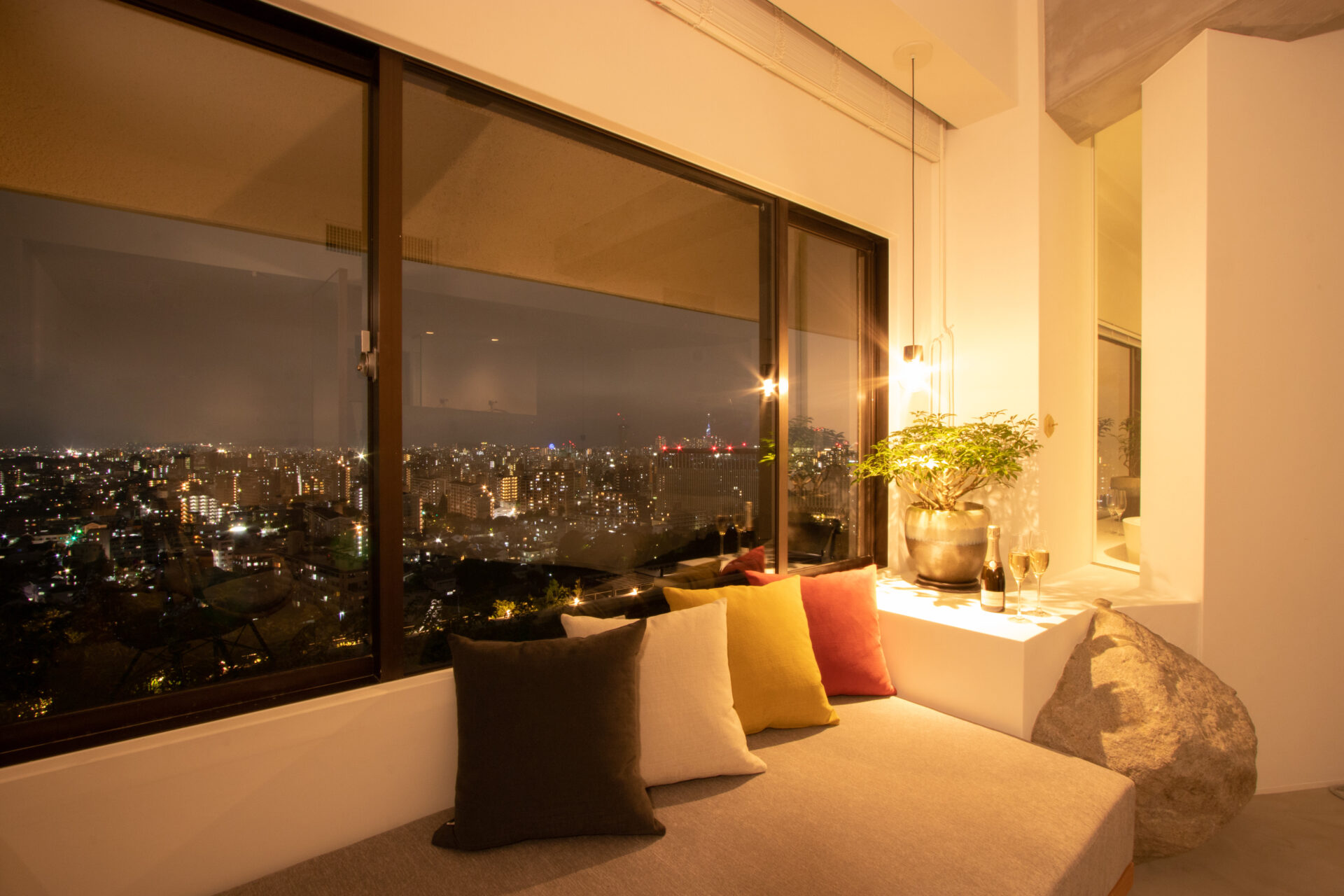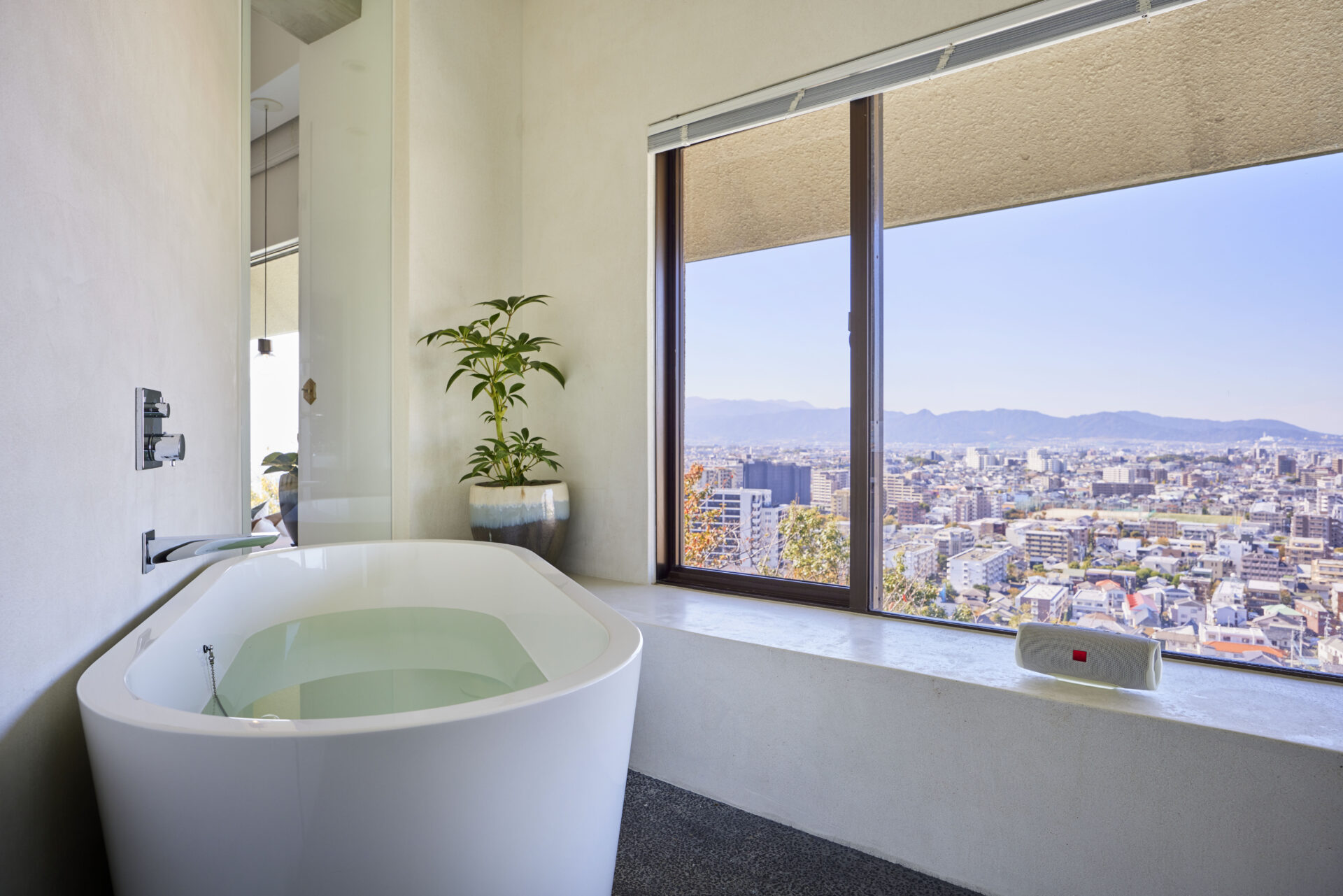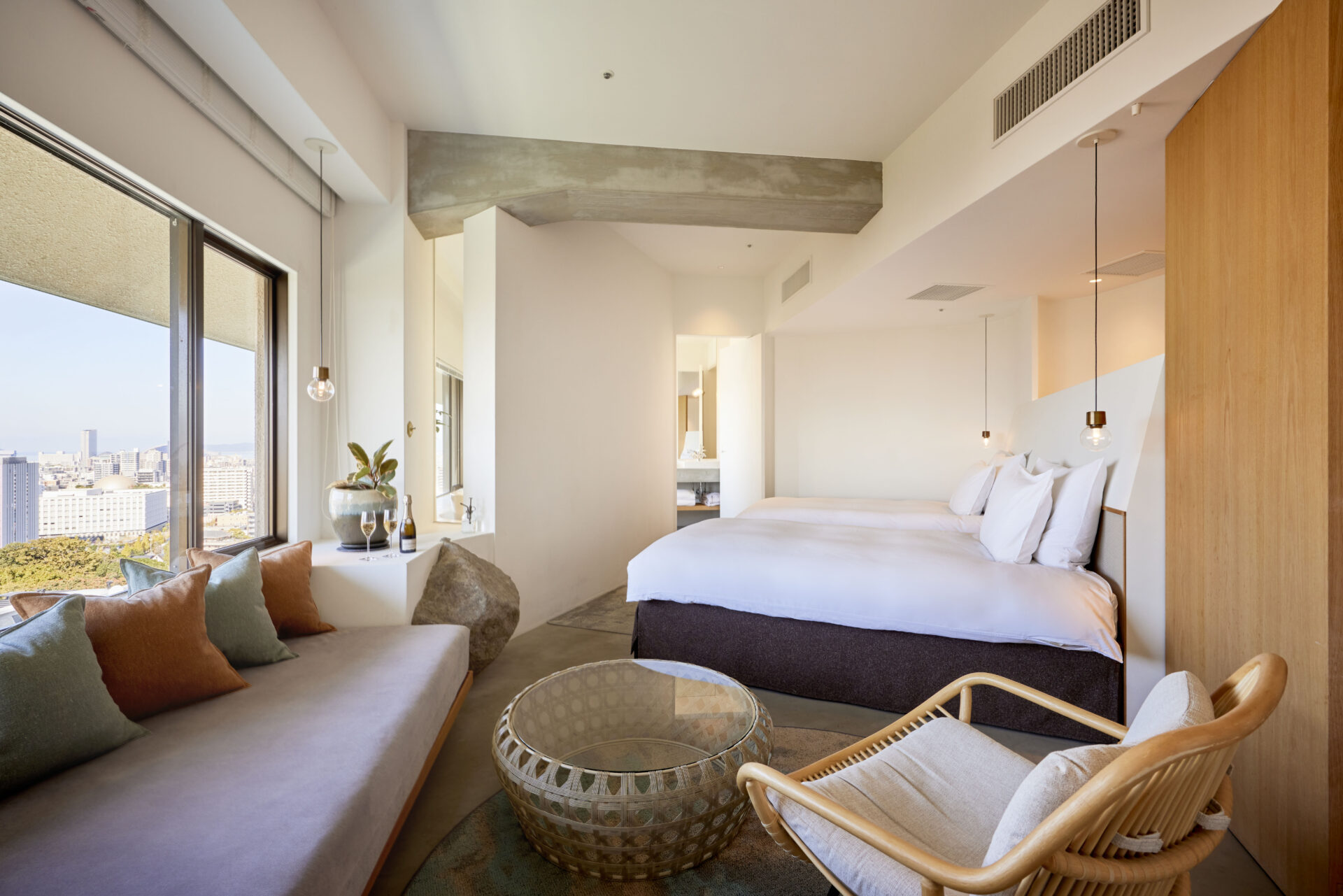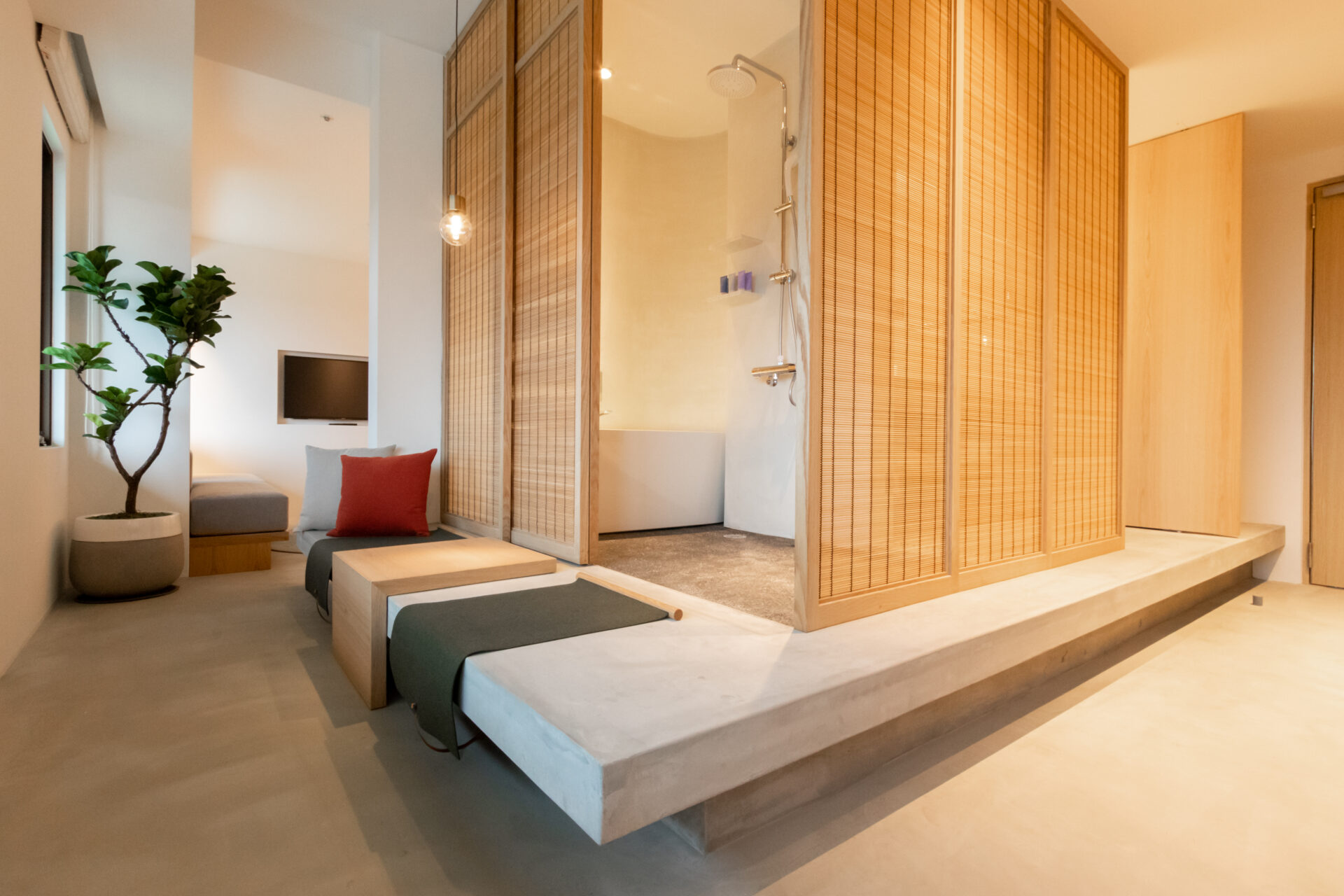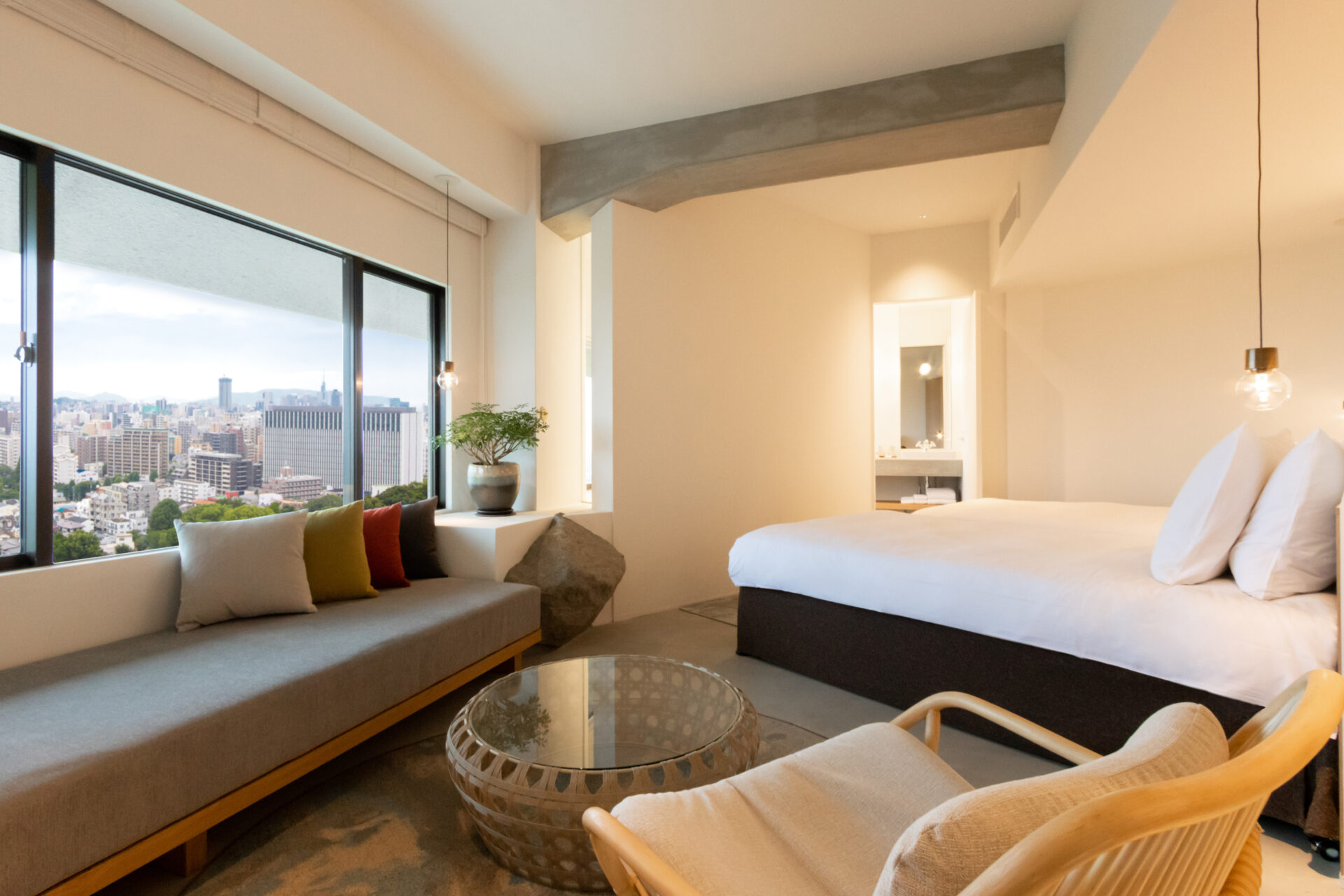 Area F Suite
Area F Suite Japanese type|Western type
Two types of iconic guest rooms, each with its own design concept, Japanese and Western. They feature a fantastic view from the bathroom, as well as separate living and bedrooms. You can enjoy aromatic coffee using the manual coffee grinder.
Western type
・This type of guest room is equipped with a bathroom where you can relax and enjoy the view of the scenery.
Japanese type
・This type of guest room has a sofa and a veranda, so you can relax wherever you like.
・Size: 36.5 ㎡
・Capacity: 2 persons
・Bed size: 1230 mm x 1970 mm, 2 beds
・Bath type: Bathroom
・Mini bar (champagne, soft drinks, etc.)
・TV/WiFi
・Bluetooth speaker
・Aromatherapy Associates body wash/shampoo/conditioner
・Repronizer hair dryer with unique bioprogramming technology for your hair
・Manual coffee grinder and coffee beans
See other rooms in Area F